Kathleen MacRae, Executive Director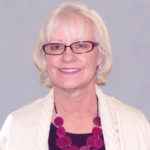 Kathleen joined the ACLU-DE as executive director in November of 2010. She relocated to Delaware from New Mexico where she had worked for the ACLU-NM as development director. Before settling in with the ACLU, Kathleen was the executive director of the New Mexico Coalition to Repeal the Death Penalty. There she led the campaign that won passage of repeal legislation in the NM House of Representatives for  the first time in 2005. In March 2009, after a 10 year effort, New Mexico's death penalty was abolished. Kathleen has a Master's degree in social work from Rhode Island College with concentrations in policy analysis, community organizing and social service administration and a Bachelor of Arts degree from the University of Rhode Island.  She is a member of the board of directors of Equality Delaware, Inc.
Ryan Tack-Hooper, Legal Director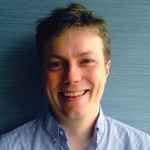 Ryan is Legal Director for the ACLU of Delaware, working to defend the civil liberties of Delawareans through litigation and political advocacy. He is currently focused on issues involving police accountability, government transparency, and the collateral consequences of criminal conviction. He has been a Lecturer in Law at the University of Pennsylvania Law School, and served as a law clerk for the Honorable Jerome B. Simandle, Chief Judge of the U.S. District Court for the District of New Jersey. He is a graduate of NYU School of Law, where he was an Arthur Garfield Hays Civil Liberties Fellow.

David Bever, Director of Development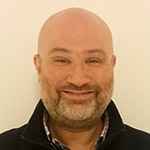 Dave joined the ACLU-DE in October 2016 as Director of Development. Prior to relocating to Wilmington for this position, he served as Executive Director of two community-based non-profit victim service agencies. Building on his experience as a county probation officer, Dave trained criminal justice professionals for over fifteen years on the dynamics of domestic violence. Dave has a Master's Degree in Social Work from Temple University and a Bachelor's Degree in Social Work from the University of Maryland Baltimore County. He enjoys good coffee and great cinema.
Karen Lantz, Staff Attorney & Policy Counsel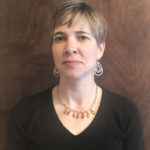 Karen joined the ACLU of Delaware in 2018, afterserving for seven years as legislative counsel in the Delaware House of Representatives. After graduating from the University of Pennsylvania Law School, Karenbegan her legal career at Young Conaway Stargatt & Taylor.  She also served as a clerk for the Honorable Theodore A. McKee on the U.S. Court of Appeals for the Third Circuit, and as a federal prosecutor in the District of Delaware. Prior to attending law school, Karen interned and worked at the Latin American Community Center in Wilmington and Domestic Violence Center of Chester County.
Shannon Griffin, Community & Project Organizer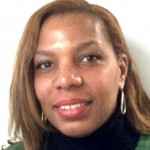 Prior to joining the ACLU of Delaware as Community & Project Organizer, Shannon was the executive director of Learning Link of Delaware. She is a passionate advocate for parents and students, and has dedicated over 15 years to helping parents understand their rights and responsibilities within the public education system, all the while supporting schools and community-based and faith-based organizations. She holds an M.S. in Organizational Management & Leadership and a B.S. in Human Services, both from Springfield College.
Erica L. Marshall, Campaign for Smart Justice Manager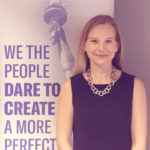 Erica joined the ACLU of Delaware in 2018 as the Campaign for Smart Justice Manager.  Prior to joining the ACLU, Erica worked as a litigation attorney with a nonprofit in Washington, D.C. where she advocated for federal criminal justice reform and government accountability. After a fellowship with a federal public defender's office in 2016, Erica formed a startup company to provide data to defendants at sentencing in order to reduce disparities in federal sentencing. Erica has advocated for criminal justice reform in her community for years, including serving on the board of a local juvenile diversion program, and looks forward to working with members of the community and stakeholders in Delaware.​
Dubard McGriff, Campaign for Smart Justice Organizer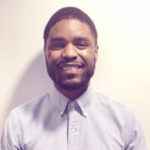 Dubard, a northeast Wilmington native, joined the ACLU of Delaware as the Smart Justice Campaign Organizer in January of 2018. He has a strong background in community empowerment, youth engagement and working with low-income families across Wilmington's neighborhoods. Prior to joining us at ACLU-DE, he worked at the Wilmington Hope Commission as a Peer Support Specialist and was the Lead Youth Advisor at the Youth Empowerment Program. Dubard is also a fellow in the James H. Gilliam Sr. fellowship program, a board member of the DuPont Environmental Education Center, and participates in an action research project called The People's Report, which focus on structural inequalities and violence in Wilmington.
Sucharita C. Iyengar, Esq., Director of Legal Intake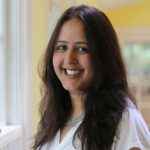 Suchi joined the ACLU of Delaware in April of 2018 as the Director of Legal Intake. After graduating from the University of Pennsylvania Law School, Suchi began her career as a litigation associate at Latham & Watkins LLP in New York.  She focused her work on health care litigation until she moved to Athens, Greece and San Diego, California with her family. Suchi moved to Wilmington, Delaware in 2016 and has been actively involved in racial and social justice work in her new community.
Morgan Keller, Communications Manager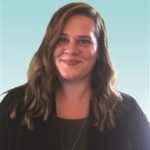 Morgan brings a strong background in graphic design, marketing, outreach, and advocacy to the ACLU of Delaware. Like countless others after Trump's inauguration, Morgan felt compelled to use her skills to get involved in political activism. She became a founding board member of Action Together NEPA and helped the organization grow from just a private Facebook group to a formidable 501(c)4, covering the entire Northeast Region of PA. Morgan's professional background also includes work in the victims' services and media publication fields. Morgan's passions include graphic design, human rights, civic engagement, DIY projects, family, and pups.
Angela Walker Harris, Operations & Administrative Coordinator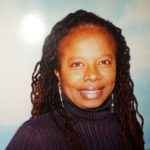 Angela is a community leader, motivator, organizer and activist.  Prior to joining us at the ACLU of Delaware, Angela worked as the Lead Executive Assistant to the Honorable Thomas P. Gordon, New Castle County Executive.  Angela's professional background also includes working as a Regional Accounts Manager for 24 years and over 30 years of volunteering in her community.  She is a co-founder of Delaware Alliance for Community Advancement and Delawareans for Social and Economic Justice and past president/co-founder of Delaware ACORN. Angela also serves on the board of multiple organizations including American Federation of Musicians, local 21 and Leased Access Preservation Association/TV. She obtained a B.S. degree in Human Services with a Criminal Justice concentration from Springfield College in Wilmington, DE, graduating cum-laude.  Angela's passions include a strong faith, family, politics, dancing, singing, laughing and playing chess.