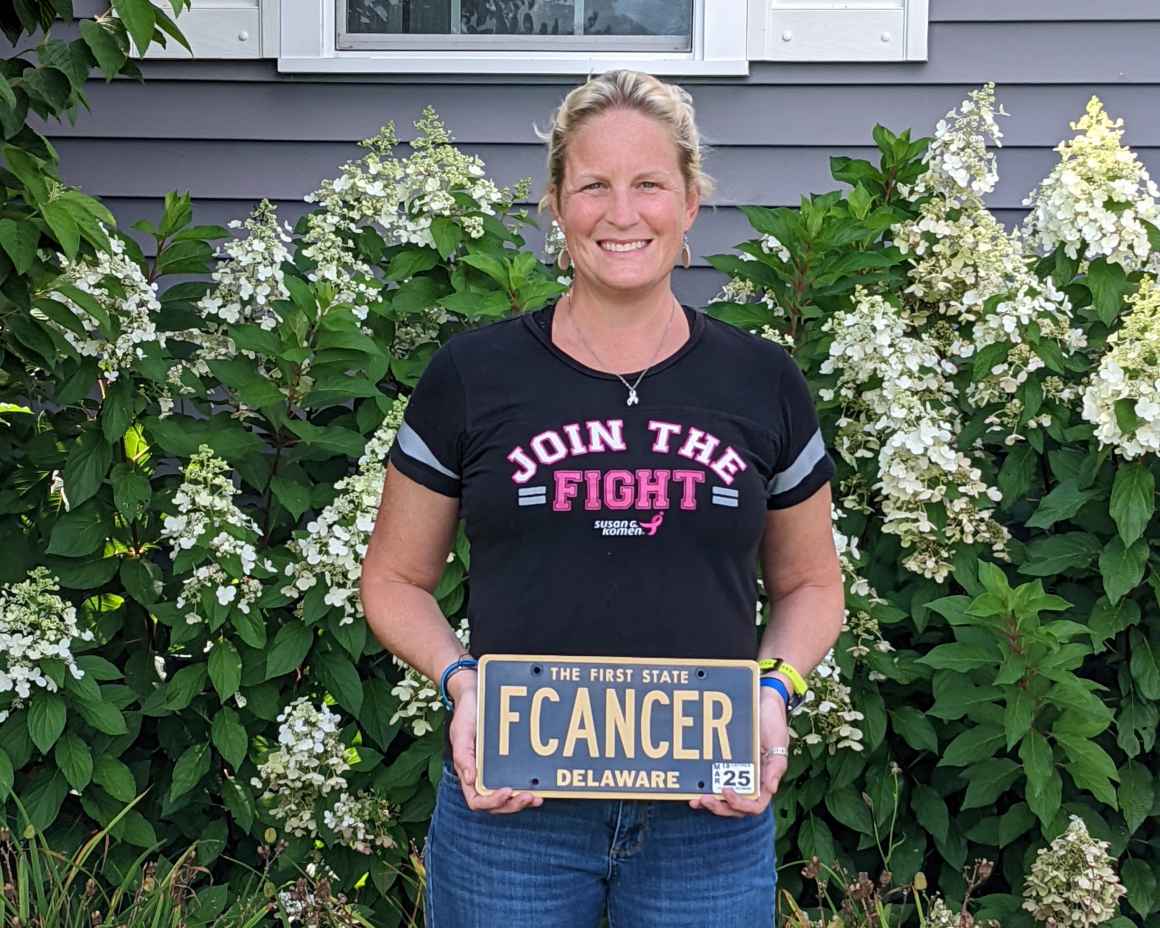 In 2020, Delaware resident Kari Lynn Overington reserved a vanity license plate for her vehicle, which she received in 2021. After a grueling battle with breast cancer, this vanity plate was a victory statement about her fight with cancer: FCANCER.
In June 2021, the Delaware Division of Moter Vehicles (DMV) sent Kari a letter recalling the license plate because "it does not represent the division or the state in a positive manner." Over the course of several weeks, Kari attempted to advocate with state officials to allow her to use the FCANCER license plate, but to no avail.
"As a cancer survivor, the fight to end cancer is extremely personal to me," said Ms. Overington. "I was shocked when the DMV recalled my license plate because fighting cancer in our communities is imperative, and a message I assumed everyone would embrace."
After getting nowhere by advocating for herself with DMV officials, Kari decided to take the fight to court — without legal representation — citing that the censorship of her license plate violated her right to free speech.
In August 2022, a federal judge in the U.S. District court denied the State's motion to dismiss the lawsuit, saying that the case raises "a significant constitutional issue."
Now, we're stepping in. The ACLU of Delaware will help Kari see the rest of this lawsuit through. Legal Director Dwayne J. Bensing will be the primary attorney representing Kari Overington in her case moving ahead, along with Terry Loscalzo, Arleigh Helfer, and Alison Gutierrez of Schnader Harrison Segal & Lewis LLP.
Stay tuned here for updates.