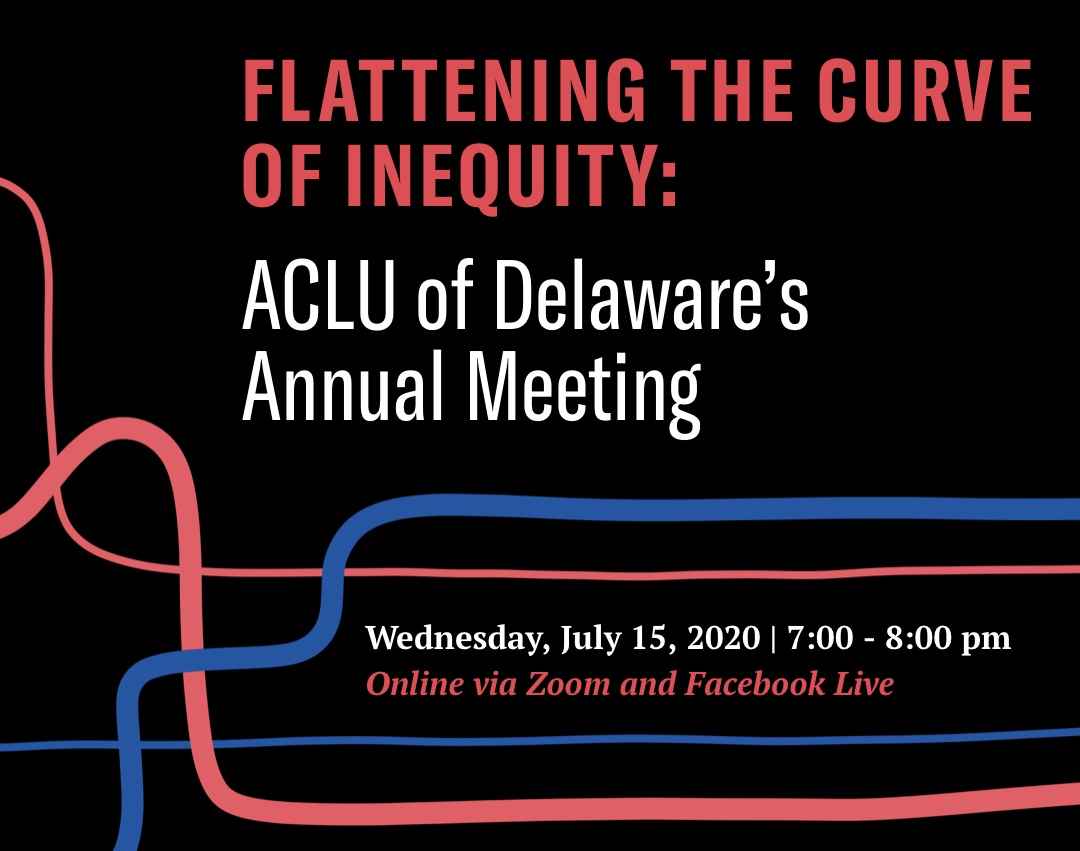 Unprecedented times call for extraordinary efforts, and the ACLU of Delaware staff and supporters are rising to the occasion. Join us for the ACLU of Delaware's 2020 Annual Meeting, where you can learn more about how we are guarding and advancing civil liberties in the age of COVID-19, protests of police violence, and abuses of executive power.
The theme of this year's event is "Flattening the Curve of Inequity," which will focus on smart justice, education equity, and voting rights.
This year's meeting will be held virtually via Zoom and streamed on Facebook live. You must RSVP to receive the Zoom link.