ACLU-DE BOARD LEADERSHIP
Kathryn M. Jakabcin, President ACLU-DE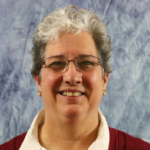 Kathryn works with Young Conaway Stargatt & Taylor, LLP in administration. She was a social worker with the Bucks County Area Agency on Aging, spent fifteen years in private law practice in Pennsylvania and Florida, and was General Counsel to Resources for Human Development in Philadelphia, PA. Kathryn regularly engages in adult legal and civic education and is an avid arts advocate.
Peggy E Strine, Foundation President & National Board Representative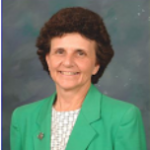 Peggy was previously Senior VP of Public Affairs & Community Relations for Citizens Bank. Since retiring, she has continued to be strongly involved within the community. Peggy is an executive board member for Downtown Visions and a board member for The Partnership, Inc., an affiliate of the Delaware State Chamber of Commerce. She was named Chair of the Riverfront Development Corporation's board of directors by former Governor Ruth Ann Minner in 2006, and President of the First State Community Action Agency's board in 2010.
Desmond Baker, Vice President ACLU-DE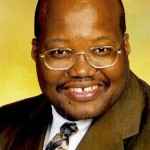 A native of Kingston, Jamaica, Desmond is the founder and principal of Desmond A Baker & Associates, LLC, a Wilmington-based engineering consulting firm. Desmond serves on the Delaware State Higher Education Commission and the state Workforce Investment Council. He is Vice Chair of the City of Wilmington Planning Commission and the Riverfront Development Corporation, a member of the board of Christina Cultural Arts Center, and is a past president of the Minority Business Association of Delaware.
Patricia S. Downing, Treasurer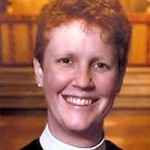 Patty currently serves as rector of Trinity Parish in Wilmington. She previously spent 14 years with the Episcopal Diocese of Washington. Patty has advocated for many social justice issues, and performed Delaware's first same-sex civil union ceremony in January of 2012.
Tom O'Brien, Treasurer, ACLU-DE Foundation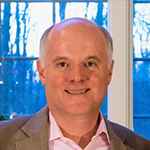 Tom is the Managing Director of Strategic Merchant Relationships for JPMorgan Chase in Wilmington. He comes with extensive nonprofit volunteer experience. In his more than 15 years with the MS Society, he held many positions, including head of the national volunteer leadership council. Tom is a strong believer in the need to actively defend and protect the rights granted by the Constitution, especially for those who may not have a voice. He's energized by the ACLU's work supporting religious and cultural minorities.
ACLU-DE BOARD MEMBERS
Rachel Blumenfeld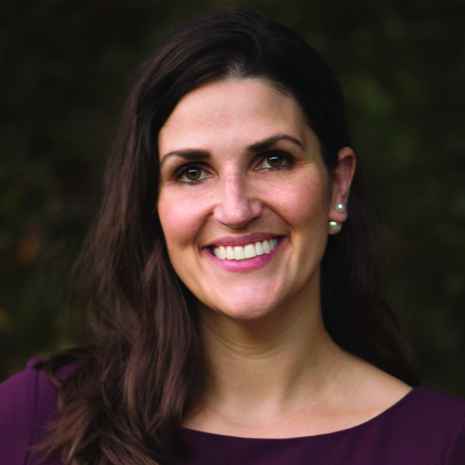 Rachel is a teacher at Brandywine High School, and her driving passion is the promotion of justice, equality, and freedom for all people regardless of background. Being an ACLU-DE board member allows her to contribute further to the protection of the rights of all Delawareans.
Adriana Leela Bohm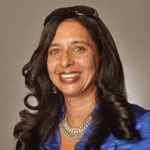 Adriana lives in Wilmington, DE, with her husband and two children. She earned her Ph.D. in Sociology from Temple University in 2002, coincidentally the same year she became a member of the ACLU. Adriana is a Sociology Professor at Delaware County Community College in Media, PA where she teaches stratification courses with a strong emphasis on white privilege and transgender equality and co-chairs the college's Institutional Diversity Committee and the Faculty Diversity Committee. She has also recently been re-elected to the Red Clay School Board where she has taken the lead on introducing equity initiatives such as the Resolution for Safe and Inclusive Schools, the creation of the Diversity Committee, the Racial Equity Initiative, and the increase in race, trauma and LGBTQ focused Professional Development for employees.
Charito Calvachi-Matekyo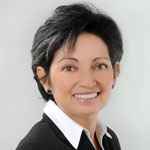 Charito has spent her professional career studying, mastering and implementing established methods to promote peace and justice within society. She is a restorative justice practitioner and a passionate promoter of racial justice and the Latino culture. She has had rich and diverse experiences such as being a radio show host, an author, a storyteller and a teacher. Using her passion for her work and her ability to forge strong inter-personal connections, Charito has helped heal the wounds of crime, build communities and broaden cultural awareness.
Kathering "Kate" Sroog Cowperthwait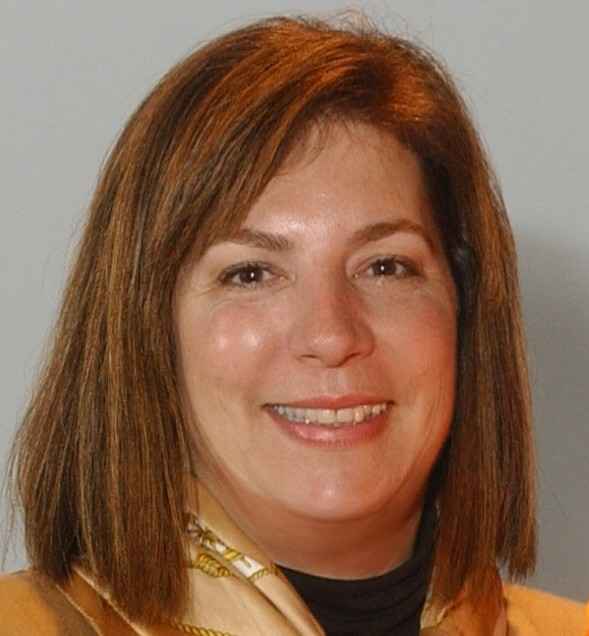 A Delaware native, Kate served as president of the Delaware Chapter of the National MS Society from 1990 until her retirement in 2014. The first half of her working career was in Journalism, Marketing and Advertising in North Carolina, Colorado and Philadelphia. Kate is an engaged and devoted community leader, with memberships in both the Wilmington Rotary Club and the Junior League of Wilmington, where she served as president from 2003-2004.
Kathleen Epler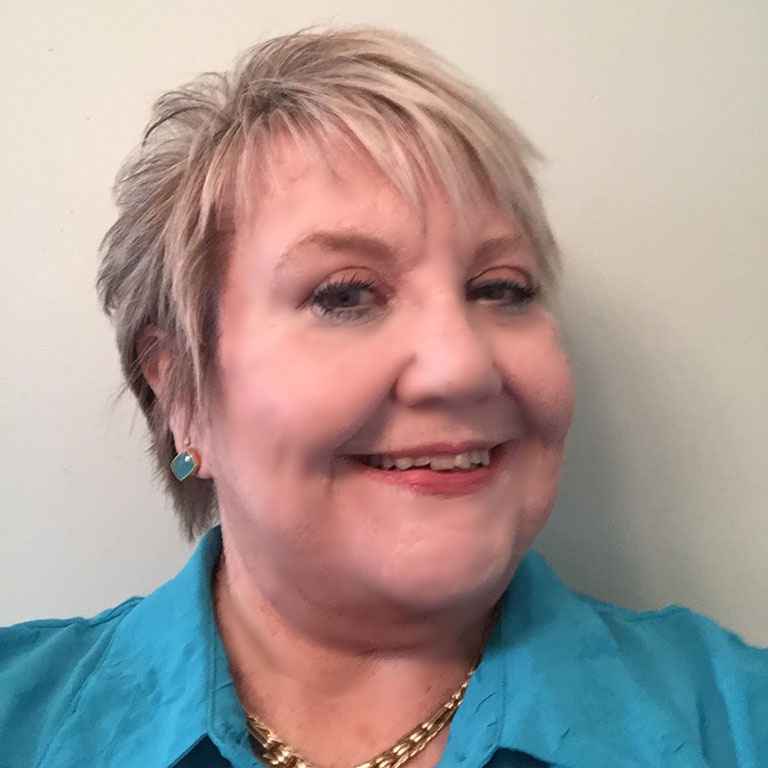 Kathleen Epler has devoted her retirement to social activism. To proactively put that activism to work, she served as a board member on Planned Parenthood Delaware for ten years, serving as chair, for the last four years. During her time as chairperson, Kathleen helped lead the effort to successfully codify Roe v. Wade in Delaware law; believing that it's imperative that we protect all the rights guaranteed us by the Constitution, as well as advocating for those whose voice has been silenced or ignored.
Alan E. Garfield
Alan has been a professor on Widener University's Delaware campus since 1986, where he was awarded the 2004 Outstanding Teaching Award and the 2006 Douglas E. Ray Excellence in Faculty Scholarship Award. He is licensed to practice in California and New York. Alan writes and teaches in the areas of Constitutional Law, Copyright and Contracts. His column on the Supreme Court, 
Bench Press
, appears monthly the Opinion section of The News Journal. Alan has served on the Board of Directors of the Delaware ACLU since 2006.
Dr. Guillermina Gonzalez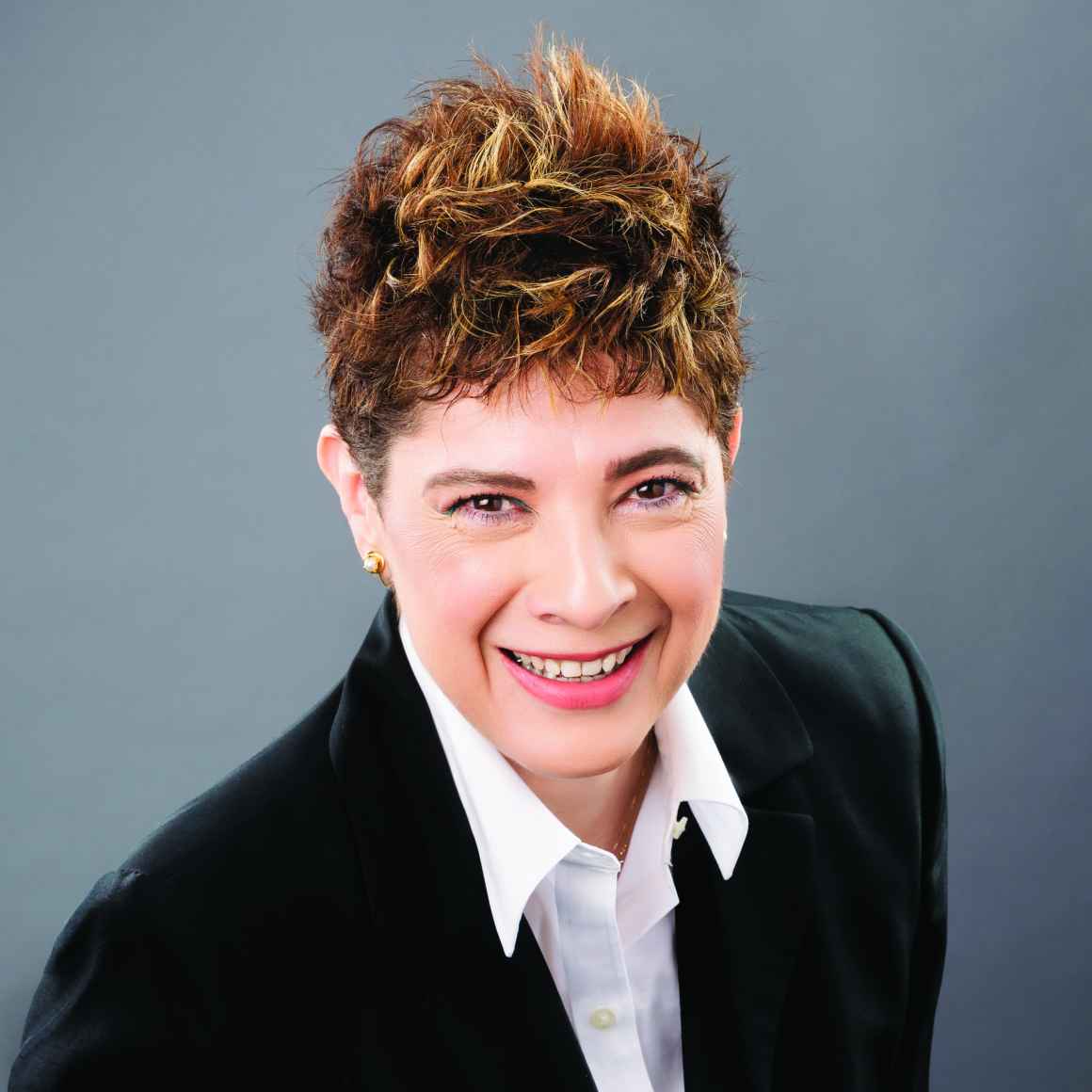 Dr. Gonzalez is an Adjunct Professor of the Doctor of Business Administration Program at Wilmington University. She believes that civil liberties are under attack and that the ACLU is the most prominent and effective organization defending them in the US. For Dr. Gonzalez, being part of such a relevant organization is a privilege and offers the opportunity to increase civic engagement.
Laina Herbert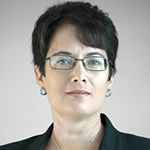 Laina is an associate attorney at Grant & Eisenhofer, focusing her practice on corporate litigation. She has devoted her life to improving the lives of others, and will work to defend the freedoms that all expect and cherish as citizens of the United States. She is active with Sisters in Success, an annual program bringing community members together with women in Baylor Women's Correctional Institution for a day-long education conference. She is also passionate about her work with the Federal Civil Panel, the Roxana C. Arsht Fellowship, the Delaware 4-H Program, and Delaware Volunteer Legal Services Wills for Seniors Program.
Leland R. Kent, Sr.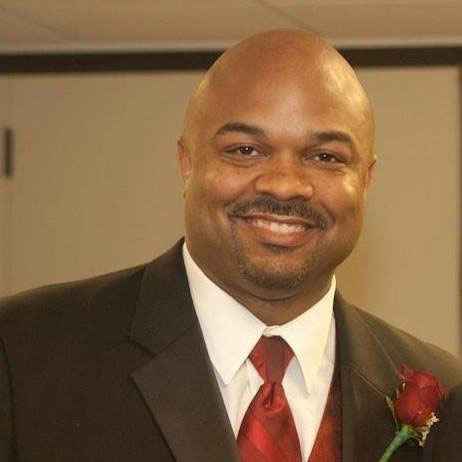 Leland is a middle school Math teacher in Wilmington. He left a 19-year career in victim-witness advocacy and services to answer the call to teach. He earned his Bachelor's Degree in Criminal Justice from Mansfield University of Pennsylvania, a Master's Degree from Relay University's Graduate School of Education and is now pursuing a second Master's Degree in Public Administration from the University of Delaware. Mr. Kent and his wife Shawnickque' have five sons and reside in Middletown, Delaware.
Elizabeth "Tizzy" Lockman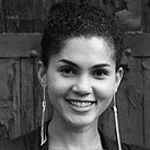 Tizzy serves as a graduate assistant at UD's Center for Community Research and Service. She volunteers extensively in urban revitalization efforts, the arts, and in particular as a community engagement leader in the public schools. Over the past fifteen years, she has worked in development and production for media companies including Nickelodeon, Lionsgate and HBO. Tizzy currently produces for Delaware production company Teleduction and consults with its nonprofit sister company, Serviam Media, managing outreach programs through its Hearts & Minds Film Initiative.
Charles Madden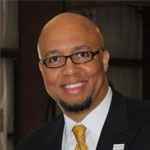 Charles is executive director of the Wilmington HOPE Commission, a nonprofit focused on community development and reducing violence in the city. Among his accomplishments in that role are the successful advocacy for state adoption of a reentry plan and oversight of the construction of "Center of Hope," a one-stop reentry center leveraging resources for employment, mental/physical health, etc. Charles is a Leadership Delaware graduate and an Advisory Committee member for United Way's Strong Neighborhoods program.
Judy Mellen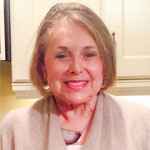 Judy is the former executive director of the Delaware American Civil Liberties Union, where she served for 15 years.  She received the Delaware Bar Association Liberty Bell Award for her work improving state policy towards juvenile offenders and educating homeless children, and is also on the Board of Governors at Common Cause Delaware.
Nichelle Polston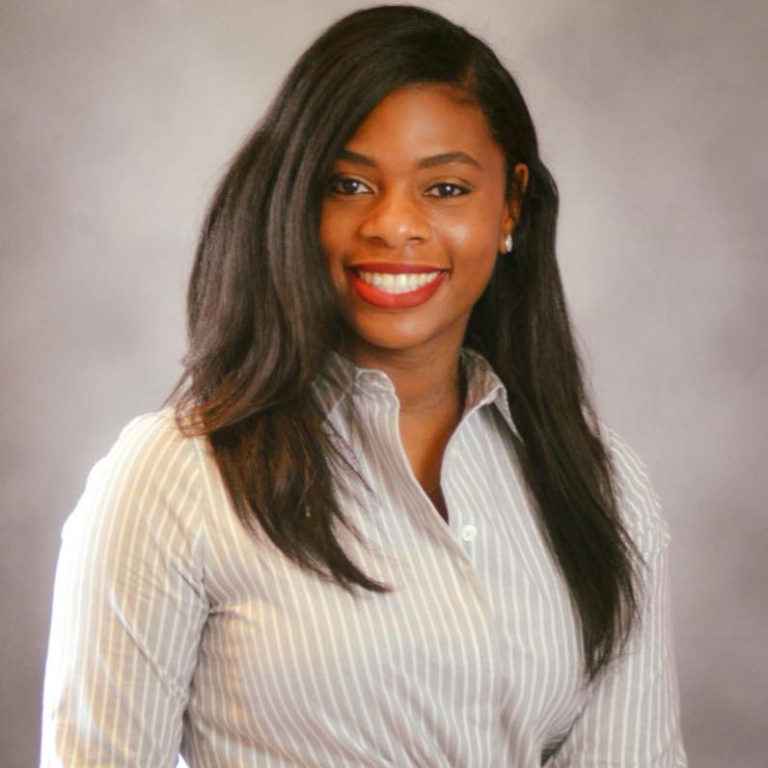 Nichelle is a WHYY reporter who hit the ground running in the state, covering everything from human interest to social justice stories. She has worked in multiple newsrooms since starting her career in 2004, and joined WHYY in 2012. She is a Temple University graduate and enjoys giving back through the National Coalition of 100 Black Women, DE Chapter, and the Christina Cultural Arts Center as a board member. She is also committed to Ballard's Reading Buddies program, where she volunteers and reads to first grade students.
Mark Purpura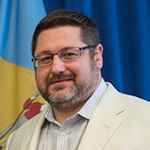 Mark Purpura is a Director with the Richards Layton & Finger law firm focusing on banking, corporate and personal trust matters. He was recently honored by the Delaware State Bar Association's LGBT Section for his exceptional commitment to improving legal services for the LGBT community. He has been named a Super Lawyer and a Best Lawyer in America several times. Mark's work with Equality Delaware led him to collaborate with the ACLU of Delaware on important civil rights matters, and he likes that the ACLU has emerged as the leading organization in the current fight to maintain freedom and justice.
Rabbi Yair Robinson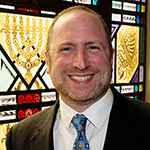 Rabbi Robinson is the spiritual leader and senior rabbi of Congregation Beth Emeth, where he has served since 2009. He has also served on the board of the Philadelphia Anti-Defamation League, advocated for marriage equality and death penalty repeal, and worked on projects that alleviate hunger and homelessness.
Amy Simmerman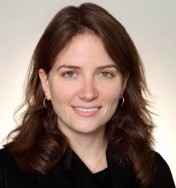 Amy is a partner at the Wilmington office of Wilson Sonsini Goodrich & Rosati. Her practice focuses on providing advice on Delaware corporate law. Amy was previously corporate counsel at a global software company, where she focused on corporate law issues and mergers and acquisitions. Prior to that, she practiced for several years in the Delaware corporate law counseling group at Morris, Nichols, Arsht & Tunnell LLP.
Lawrence Stomberg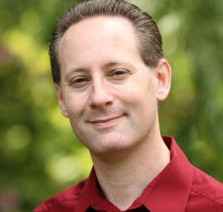 Larry is Associate Professor of Cello at the University of Delaware and cellist of the acclaimed Serafin String Quartet, for which he performs throughout the United States and abroad. His debut recording, The American Cello, was released in 2000, and he was a featured performer in two critically acclaimed CDs released in 2013. He has also recorded for the VAI and Centaur labels. Larry has served as Assistant Principal Cellist in the Oklahoma City Philharmonic and as a member of the Tulsa Philharmonic and Eastern Philharmonic Orchestras. Larry plays a School of Testore cello, circa 1727, obtained with the generous assistance of Dr. William Stegeman.
Jennifer Ying

Jennifer is a Partner at Morris, Nichols, Arsht & Tunnell LLP. In 2017, she served as a cooperating attorney to ACLU-DE on behalf of a physically disabled woman and her mentally disabled husband. That same year, her mother suffered a hemorrhagic stroke that left her permanently disabled and with significant cognitive impairment. These events helped open Jennifer's eyes to the need to protect the rights of those with disabilities, and serving on the ACLU-DE Board will allow her to do that.
Dan Young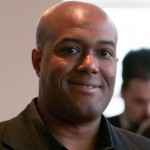 Dr. Dan Young is an Assistant Professor in the College of Business at Wilmington University. He is the past CEO of Trustees of Color, a nonprofit created to improve diversity and inclusion on not-for-profit boards of directors. Dr. Young has a long background in entrepreneurship, from being one of the first adjunct professors at the Horn Program for Entrepreneurship at the University of Delaware to being the founder or co-owner of several Delaware startups, including Civitas Partners, Young Consulting Group, and eNymbus.