The typical life of a voting machine is 10 to 20 years. Delaware's voting machines are 21 years old. New voting machines are essential for the integrity and security of our elections, and they move the First State into the modern age.
But voting machines are only the beginning. To safeguard the vote for every eligible Delawarean, we need voting reforms like early voting and same-day voter registration. ACLU-DE is committed to these efforts going forward, and we need your help to succeed!
How You Can Help:
On Giving Tuesday, November 28, 2017, please consider making a gift to ACLU-DE
Your contribution will not only support voting reform, but all of our work to protect and defend the rights enshrined in the Delaware and United States Constitutions.
You've Gotta Eat, Why Not Make Your Meal a Gift? Dine at one of these two locations to support ACLU-DE.
Monday, November 27: Head over to Vincenzo's Pizzeria & Gelato in Dover between 6:00 p.m. and 8:00 p.m. and ACLU-DE will get 10% of the proceeds! Let us know you plan to dine at Vincenzo's by emailing Dave Bever at dbever@aclu.org.
Tuesday, November 28: Join us at the California Pizza Kitchen at Christiana Mall between 11:00 a.m. and 9:30 p.m. and ACLU-DE gets 20% of the proceeds! We need at least 20 people to sign up by 11/25—just follow this link to RSVP: https://www.groupraise.com/events/44931.
Thank you for standing with the ACLU of Delaware.
For more information about supporting ACLU-DE, contact Director of Development Dave Bever at 302.654.5326, ext. 100.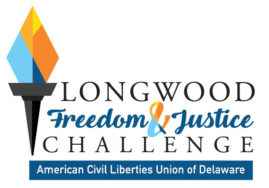 Increase the Impact of Your Gift. Thanks to a generous grant from the Longwood Foundation, all gifts fuel the Freedom & Justice Challenge: once we reach our threshold, Longwood matches each gift dollar for dollar!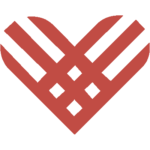 What Is #GivingTuesday? #GivingTuesday is a global day of giving powered by social media and collaboration. Celebrated on the Tuesday following Thanksgiving (in the U.S.) and the widely recognized shopping events Black Friday and Cyber Monday, #GivingTuesday kicks off the charitable season, when many focus on their holiday and end-of-year giving.