Page last updated: 9.10.2020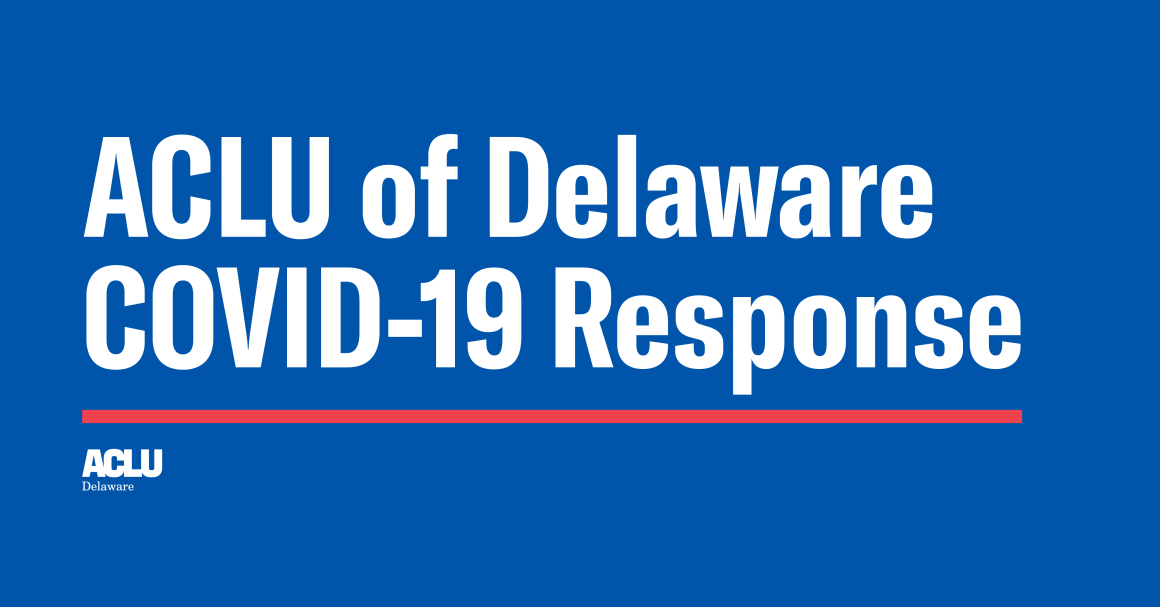 Even in a public health emergency, the government must make every effort to protect the rights of Americans, especially those in our society who are most vulnerable. The ACLU of Delaware is watching closely to make sure that the government's response is scientifically justified and no more intrusive on civil liberties than absolutely necessary. Check back here to stay up-to-date on what we're doing to protect civil liberties in Delaware amid this rapidly-changing COVID-19 environment.
If you believe your rights have been violated and would like to receive our help, please fill out our online complaint form by clicking here.
Individuals with general questions about coronavirus can call 2-1-1 or text your ZIP code to 898-211 for deaf and hard of hearing. For those with specific health-related questions, email us at DPHCall@delaware.gov.
Contact your primary health care provider if you have concerns about symptoms, particularly those with fever and coughing or shortness of breath.
What you can do to mitigate the impact of COVID-19:
Wear a face covering in public
Maintain social distancing (at least 6 feet from others)
Practice good hand hygiene
Cough or sneeze into your elbow
Clean frequently used surfaces often
Don't go to work if you are sick
Call your doctor about testing if you are experiencing symptoms
Where to go for more information: