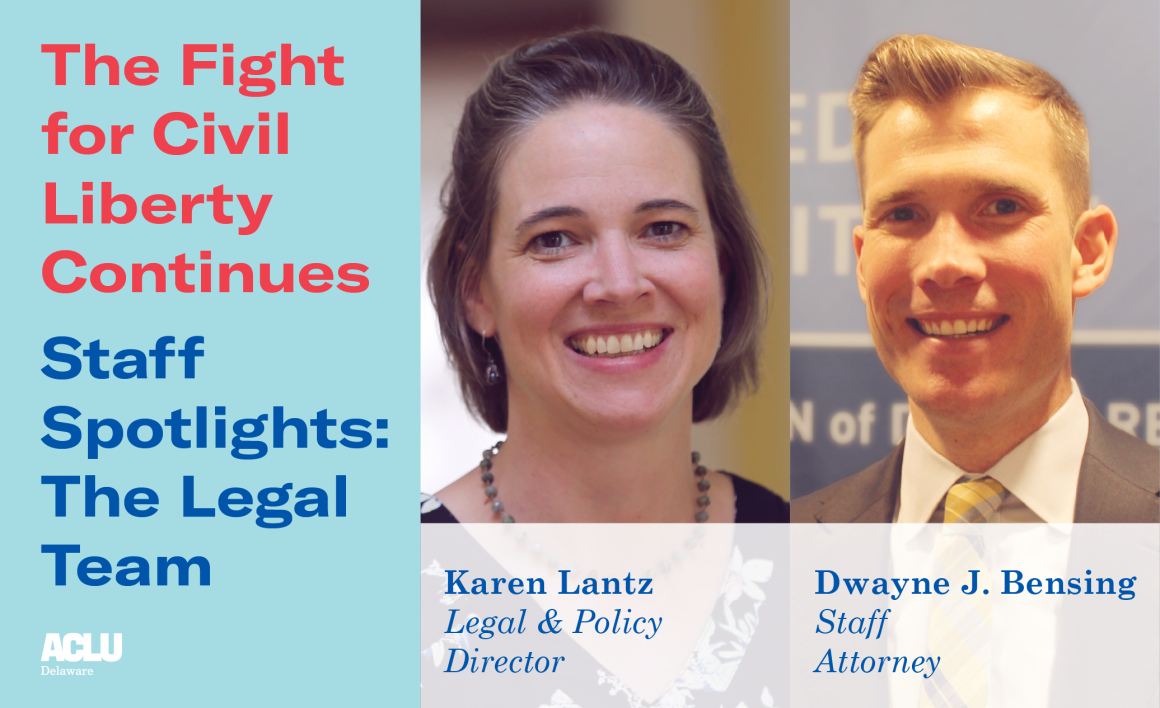 Legal and Policy Director Karen Lantz and Staff Attorney Dwayne Bensing are working from home, but are keeping busy. Together, they continue to push for education equity as they make plans to hold our criminal justice institutions accountable and defend voting rights in the midst of COVID-19.  
Dwayne and Karen's trial work on the school funding case remains ongoing as they continue to prepare for trial in November. 
The legal team is also working with the Smart Justice team to monitor courts and correctional facilities to ensure that defendants and incarcerated persons receive protection throughout this public health emergency. 
Finally, with Delaware in a state of constant change due to COVID-19, Dwayne and Karen are helping the state develop election measures that will preserve a free and fair election while simultaneously safe-guarding public health.
Need to get in touch with either member of our legal team? You can email Karen here and Dwayne here. 
---
About This Series
The team at ACLU-DE is always working hard to defend civil rights and liberties in Delaware. That was true before this public health emergency, and it will remain true after it.
But now, in this rapidly-evolving situation, our work has increased twofold. We're fighting around-the-clock to ensure that our work inside and outside of the COVID-19 situation is covered. We don't back down from a challenge, and we won't back down from this.
We plan to give you updates with information about the work we're doing at least once a week during this time so that you know that we're here and we've still got your back.
For the latest on our COVID-19 work, please visit our landing page here.
As The Fight For Civil Liberty Continues, please consider making a donation to help support our work. We know it can be hard to donate money in these uncertain times, so if you can't donate, please consider sharing this update with friends and family members. 
Stay safe, and well, and remember: we're all in this together.