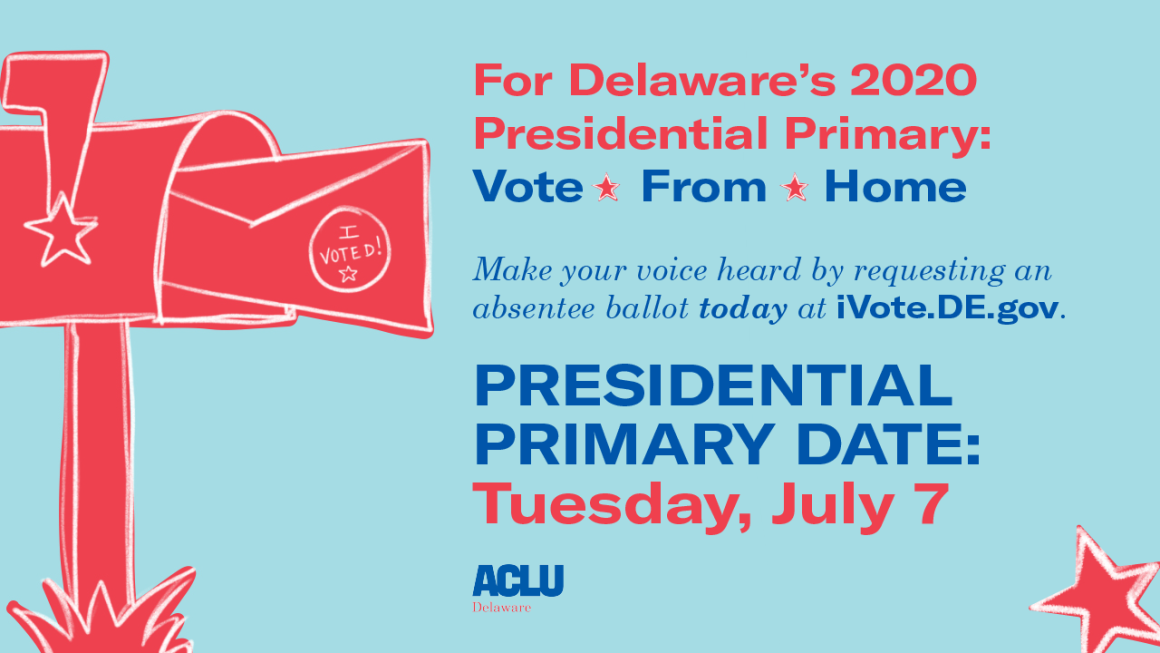 Governor John Carney and the Delaware Department of Elections have taken important steps to help protect our presidential primary election this year, including postponing the election from April 28 to July 7 and expanding access to vote by mail. Now, it's your turn to help protect our elections. Your mission is simple: all you have to do is participate from the comfort and safety of your own home!
Make your voice heard by requesting an absentee ballot today!
Governor Carney recently announced that the state will mail all voters a vote-by-mail application. However, if you don't get one or misplace it, there are a few other ways to get an application. The easiest method is by looking up your voter record and requesting a ballot online at iVote.de.gov. You can also download the form from the Department of Elections website and send it to your county's elections office. You can find your county office's address here.
Important: When filling out the application, select the "I am sick, or temporarily or permanently physically disabled" option as your absentee excuse. This is the option that is covered under Governor Carney's absentee voting order.
To complete your mission and help protect our election, you have one more task: share your absentee ballot request on social media and ask your friends and family to do the same! Take a screenshot or selfie with your application (be sure the screenshot doesn't include ANY personal information), then post it to your social media pages. Tag ACLU-DE (@ACLUDelaware), and use the hashtags #DEAbsentee and #NetDE.