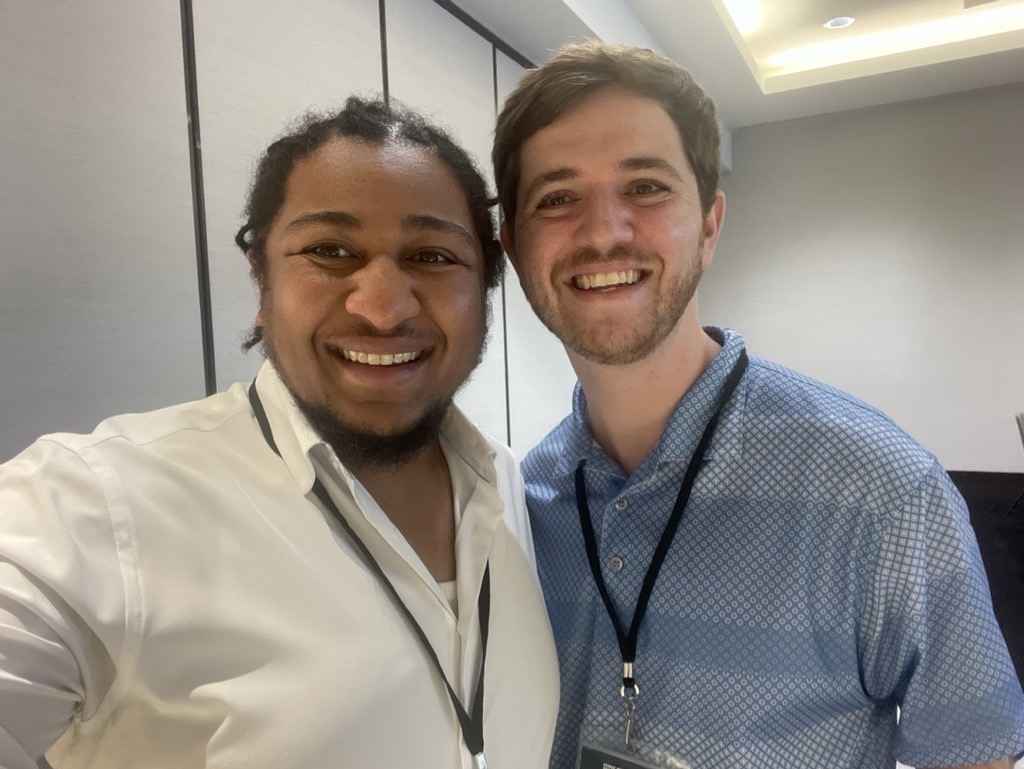 In Delaware, thousands of people are disenfranchised every election because they are incarcerated. Despite unwavering efforts from voting rights advocates, only three eligible incarcerated voters in Delaware successfully cast a ballot during the 2022 Midterm Elections last fall. With the 2024 election season approaching quickly, it's time for Delaware to prioritize policies that actively work to dismantle barriers to prison voting, and expand voting eligibility despite felony convictions. 
That's why during my second week as a Cozen Voting Rights Fellow at ACLU-DE, I headed to Chicago alongside fellow Delaware Voting Rights Coalition partners to attend The Sentencing Project's 2023 Civic Power Convening focused on discussing advocacy campaigns to advance voting rights for all justice-impacted communities. The convening brought together advocates, researchers, and individuals with lived experience with the criminal legal system to build on recent efforts to expand the vote, and share stories and experiences about the work to dismantle barriers to prison voting and expand voting eligibility for those with felony convictions.
The convening allowed me the incredible opportunity to meet individuals from many of the 20 states that have removed voting restrictions for people on probation and learn more about how Delaware and others can work towards joining the ranks of Maine and Vermont — who allow all people to vote no matter their contact with the criminal legal system. While we all undoubtedly face unique state and local level barriers, many of the challenges discussed were similar to those we currently encounter in Delaware. These challenges include data collection, access to carceral facilities, and gaining understanding among both voters and elected officials. 
Over the course of three days, the convening featured a wide range of educational and interactive plenaries and workshops to give insight into solutions to these challenges and many others. The most impactful sessions included "Lessons from Directly Impacted Led Campaigns" during which formerly and currently incarcerated individuals discussed the power of the vote in their communities and how they are leading campaigns to drive civic engagement and expand the franchise, and "Guaranteeing Ballot Access Behind Bars" during which advocates from across the country explained how they were able to provide ballot access to eligible, incarcerated voters — often in the face of stiff political resistance.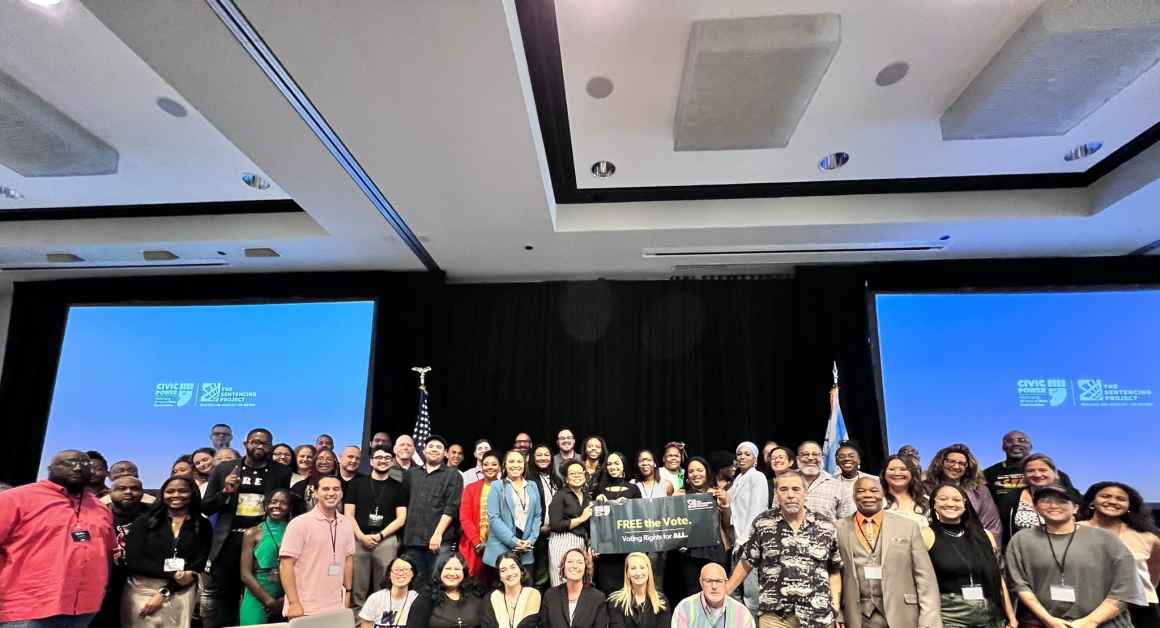 Of the many lessons I took from these few days, one thing remains undeniable — no individual, organization, or state can win the fight to end mass incarceration and its impacts on voter disenfranchisement alone. This work not only transcends state and community borders, but is also deeply woven into every other aspect of our work — from equity in education to immigrants' rights to racial and economic justice. The partnerships I built during the convening, and will continue to build in our state and beyond, are what will help make policies that protect and expand access to voting for all Delawareans a reality. With each win, no matter where or for who, we continue to build momentum.
Looking forward, we have a lot of work to do here in Delaware, but the bottom line remains simple: Voting is a Right — Not a Privilege. Protecting and expanding the right to vote for all not only strengthens our democracy by increasing voter participation, but also allows people to remain connected to their communities while incarcerated and facilitates the re-entry process, creating a safer and more vibrant state for all Delawareans. 
I am eager to apply the skills, knowledge, and partnerships I gained from the 2023 Civic Power Convening to work towards bringing directly impacted individuals, elections officials, correctional officials, lawmakers, and advocates together to ensure an understanding and commitment to the role that access to the ballot plays in preserving our democracy. Thank you to The Sentencing Project, Chicago Votes, the keynote speakers, panelists, sponsors and attendees for an invigorating and motivating experience. 
Now let's get to work